Return to Play Schedule (more dates and times will be added as needed)
Tuesday, Wednesday & Thursday evenings: 7:00pm – 9:00pm
Wednesday mornings: 10:00am – 12:00pm
Friday mornings: 10:00am – 12:00pm
Saturday mornings: 10:00am – 12:00pm
Please arrive 15 minutes early
You must schedule a time to play – Press signup button to register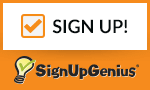 Each game night will require a game night coordinator to open and close the club to play.
Refresher videos of the:
FORMS
OLBA Waiver, NTLBC Membership application.
Please sign the waiver form and bring it on your first play date if you are a new member or have not completed this in the past.
Press OLBA Adult Waiver
To register online you must download the registration form and save it, open and complete it, then attach and send to [email protected]